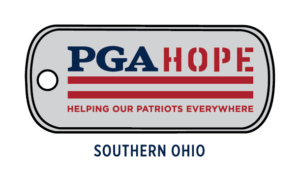 EagleSticks Golf Club's PGA Hope Program provides all Veterans with FREE golf instruction taught by local PGA Professionals. The HOPE program is designed to provide golf as a therapeutic rehabilitation tool for all military veterans. The lifetime sport of golf has proven to be an excellent outlet for activity and competition but also allows veterans to assimilate back into their community through the social interaction that the game provides. (sign up for as many sessions as you would like to attend). All sessions in 2023 will be conducted from 4:30PM to 6:30PM)
Session Dates at EagleSticks Golf Club:
May 18th, 25th
June 1st, 8th, 15th, 22nd
INDIVIDUALS CAN PARTICIPANT IN ONE OR ALL OF THE EVENTS.